We are the main instrument of wildlife, fish and forest management in the Gwich'in Settlement Area (GSA). We act in the public interest, representing all the parties to the Gwich'in Comprehensive Land Claim Agreement (GCLCA) – the Gwich'in, the people of the Northwest Territories and all Canadians.
Federal Species at Risk Act – Proposed Listings
The GRRB is looking for comments from the public on federal Species at Risk Act proposed listings for three species (Barn Swallow, Short-eared Owl and Lesser Yellowlegs).
Email Executive Director Wanda McDonald
with your comments by July 30, 2022.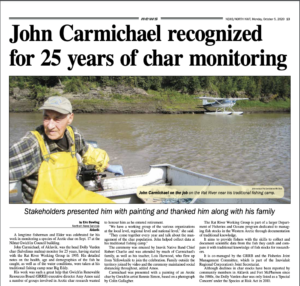 News Brief - News/North NWT - October 5, 2020
CBC News North - October 2, 2020