We are the main instrument of wildlife, fish and forest management in the Gwich'in Settlement Area (GSA). We act in the public interest, representing all the parties to the Gwich'in Comprehensive Land Claim Agreement (GCLCA) – the Gwich'in, the people of the Northwest Territories and all Canadians.
Draft Shih (Grizzly Bear) Management Plan
The GRRB is seeking your input on this important management plan. 
Email Executive Director Wanda McDonald
with your comments by June 5, 2022.
View the Draft Management Plan
Employment Opportunity
The GRRB is hiring two Summer Students. These positions are responsible for providing administrative support to the GRRB.
Applications are due May 16, 2022 by midnight.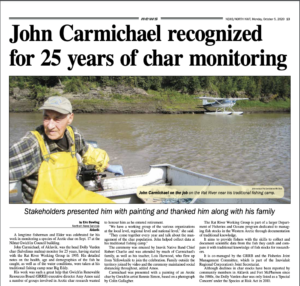 News Brief - News/North NWT - October 5, 2020
CBC News North - October 2, 2020