We are the main instrument of wildlife, fish and forest management in the Gwich'in Settlement Area (GSA). We act in the public interest, representing all the parties to the Gwich'in Comprehensive Land Claim Agreement (GCLCA) – the Gwich'in, the people of the Northwest Territories and all Canadians.
The 2021 Conservation Calendars are in!

Drop by our office to pick up your copy,
or click the image above to download a digital version (PDF).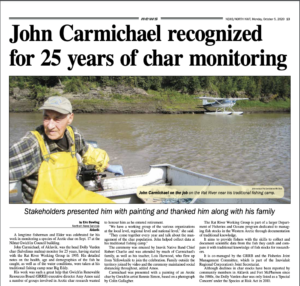 News Brief - News/North NWT - October 5, 2020
CBC News North - October 2, 2020